World of Trouble by Ben H. Winters
Book 3 of 'The Last Policeman' series
Dates read:approx month of July
4/5 Stars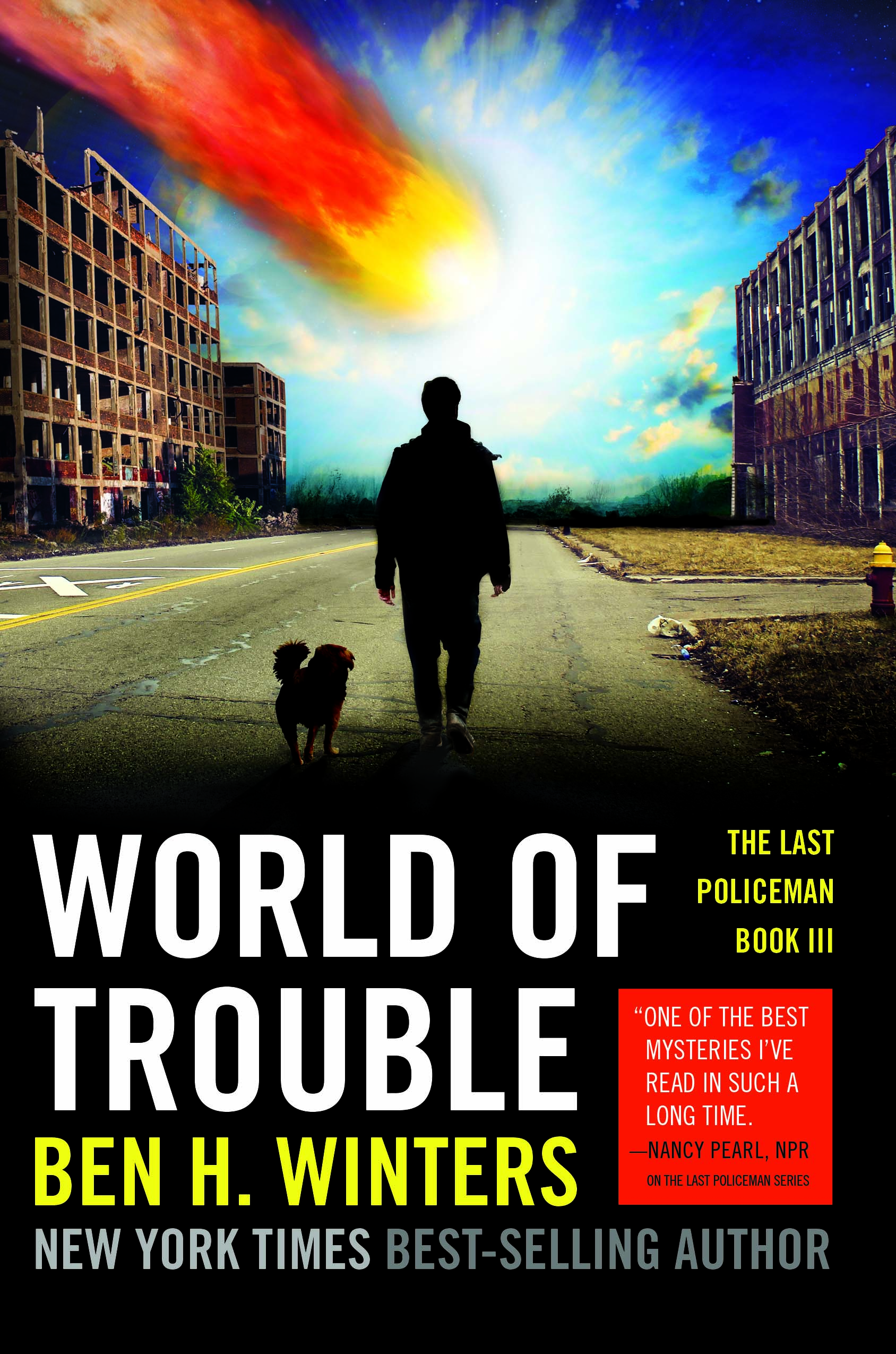 First I would say I enjoyed this one the most out of all three books. We'll at least for the first readthrough of all of them. It took me so long though. There wad changes at work so sneaking in reading time was difficult. But I made it. Oops was I suppose to admit I read at work?
Hank Palace has left saftey to look for his sister Nico. He ends up in Rotary,Ohio. So many clues and very little time as an asteroid is days from hitting earth. With the world coming to an end,and him trying to stay sane will he find his sistet in time?
Read Ben H. Winters 'The Last Policeman' triliogy and find out.
I received all three from Quirk Books for reviews.